I've said on here numerous times that I have appearance ADHD lol, always changing my hair and makeup to transform myself into a new person daily. Another person who ALSO seems to have appearance ADHD is Barbados beauty Rihanna. I love that girl's style! Whether it's with her hair or through her fabulous outfits, Ri-Ri always keeps us guessing on how she'll look. Bravo!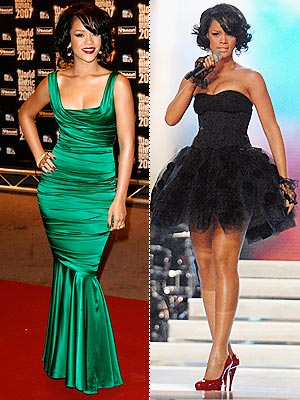 She doesn't even look like the same person from week to week, which I LOVE! Girly, bad ass, hip hop, sweet, edgy, coy, sexy: she does ALL of those looks very well!
When Toyota Corolla asked for the celeb who's style that I admire, I had to showcase this good girl turned bad :D She's exactly how I wish that I could come across daily beauty, makeup, hair, and fashion wise. Like the Corolla, she's all the way down to earth with a bit of high end edge when she wants:
We think its tremendous popularity is proof that the 2012 Corolla offers
the ideal blend of comfort, value and safety. In it, you'll find a surprising
number of high-end features, like available Display Audio system. It offers
remarkable performance and fuel efficiency, plus an impressive list of
standard safety features. Factor in its legendary reliability, and it's even
more apparent that Corolla is the smart choice.
Compensation was provided by TOYOTA via Glam Media. The opinions expressed herein are those of the author and are not indicative of the opinions or positions of TOYOTA
What do you think of Rihanna's style? Who's your favorite celeb fashionista? Do you incorporate their style into your look?