Tuesday, July 5, 2011 at 9:00AM
|
in
Beauty,
Makeup,
weekly fotd challenge
Hi Little Monsters (as Gaga calls her fans). This past week had Lady Gaga as our makeup celeb and she has so many cool looks that it was hard for me to narrow down and pick one! I decided on a blue/black/pink look that she did for the song "Telephone" with Beyonce as all of their makeup looks in that video were top notch.
I like the look SO much better on her, my lips are too full for this look I realized afterwards when taking photos. Too much fighting between the bright lip color and bold eye look...oh well, looks great on her!
and my version that I'm not all that thrilled with
Here's a look that a reader turned in:
Vulcan_Butterfly of http://vulcanbutterfly.blogspot.com
For next week, scandalous beauty Amber Rose is the makeup inspiration. She's sexy, fierce, and cool so total inspiration material! I need to get on her workout plan, but for now her makeup look shall be mine lol.
As always you can send in your look recreations to socialitedreams at gmail.com by Sunday and I'll post it as well :)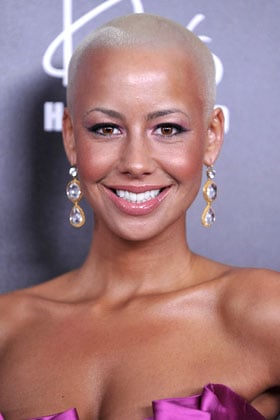 Have fun with it, if you participate!

*For previous weekly makeup challenges, click here
Follow Socialite Dreams on Bloglovin'| Follow on Twitter | Subscribe in a Feed | Email Me