Apparently when summer + hot weather rolls around, I start craving bright hair lol. Last year I was moaning to you all about neeeeeeeding red hair *never got it :( * and this summer I've been obsessing over blue, purple, and PINK hair styles. I never did any crazy cool colors in my teens, I think that my rebellious streak is coming out hella late! Well, Katy Perry is around my age and she always does it so I guess I'm okay :P
Here are some of my inspiration images that are making me CRAAAAAVE hot gorgeous pink locks:
My fellow blogger Mandy @ Prettymaking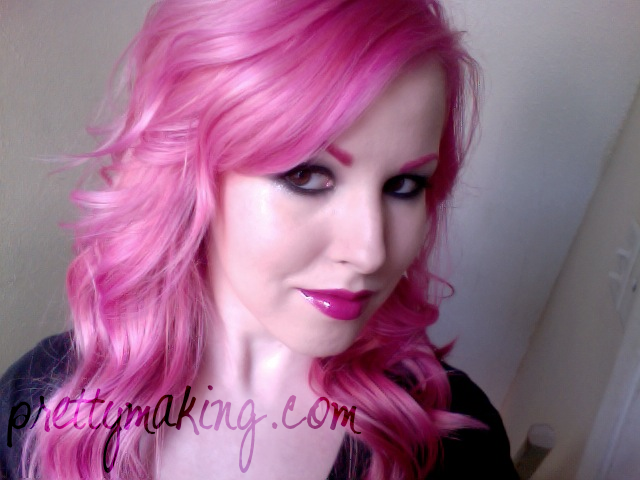 As SOON as I quit my one conservative job, I think that I'll rock the pink while I still can without being getting the side eye for being to old to do so :P
What do you think? Have you ever rocked a bright crazy fun color in your hair? What color WOULD you want to rock if you could?