Monday, September 12, 2011 at 12:52PM
|
in
Beauty,
Makeup,
budget fashionista
You chicas know that I always love to tell you about a good deal :)
Urban Decay is on sale right now along with Zents on Hautelook!!! I love their sales, such good prices. I bought the UD liquid liners for $7, JACKPOT!!! The bride kit is also on sale and it includes so many favorites: has the body shimmer i wear all of the time in Marshmallow, their primer potion, setting spray, gloss and the mascara. it's a fab kit, i've sold many of them at work and would get it if i didn't have everything in it already, lol! I can't wait to try my "Roach" (what a horrrrrrid name) eyeliner. It's like a burgundy brown! I have and recommend the pocket rocket lipglosses that they have in Jesse and Julio too!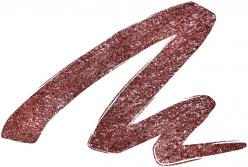 Zents has nice perfumes and soaps; I hear that they are quite lovely but I haven't tried them yet. Ever used that brand??
There you have it, dolls :) Buying anything? Let me know, I can't wait to see your haul!
Follow Socialite Dreams on Bloglovin'| Subscribe in a Feed | Email Me | Follow @socialitedreams