Monday, May 30, 2011 at 10:46AM
|
in
Beauty,
Makeup,
weekly fotd challenge
Hey Socialites! Here's the first go with the new weekly makeup challenges on Socialite Dreams: Katy Perry. I wanted to recreate this look and so I gave it a go
and this was my version of it
I didn't want to go pink with the lips because I didn't like that shade she had on, so I used summer's hot color: Coral.
Products used-
NYX Jumbo Pencil in Gold all over the lid except inner corner
Smashbox champagne on inner corner
NYX copper glitter on middle of lid
Urban Decay Naked Palette Smog on outer corner.
Red Cherry false lashes
Sleek Rose Gold blush
Smashbox limitless lipstain in Guava with MAC Viva Glam Cyndi Lipstick
Here's a lovely lady who submitted HER look as well :) I cleared up the "rules" a little bit this time, need to get the images in by SUNDAY so that the looks can go live on the blog on Monday. Sorry for that, working out kinks of how it should go, and if you still have a look that you want to email in for Katy Perry then I'll add it throughout the day.
Catherine of http://incrediblyme.blogspot.com (looooove the lip look here! awesome job)
*For previous weekly makeup challenges, click here
Since we had Miss Keri Hilson as a hair idol on Friday, I figured why not have her be the celebrity makeup inspiration for the week? So she is the new one for this week and you have until next Sunday so that I can put together a post to email your looks to Socialitedreams at gmail.com along with any links that you may have to your blog, facebook, twitter, tumblr or wherever you want to be linked.
Here is the look that I'll recreate:
and here are more of her looks; you can recreate the same one that I am doing or any other look that she's done.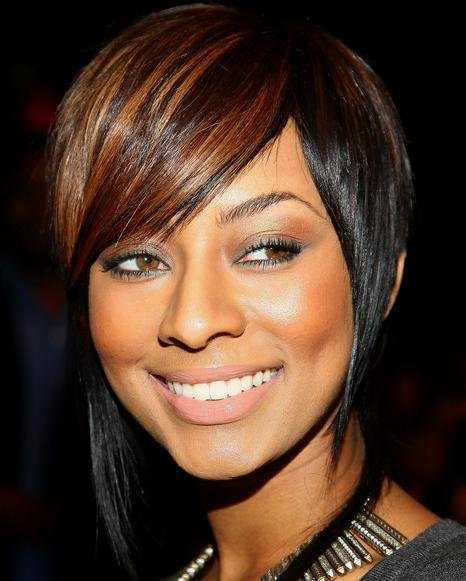 Have fun with it and I can't wait to see what you girls come up with!